10 Things Businesses Can Learn from Texting Your Valentine
(Updated 2/12/2021)
What can businesses and organizations learn from sweetheart texts in 2020?
Quite a lot, actually. Consumer and client relationships with brands have become more like deep friendships. It's not uncommon to hear people talk about "breaking up" with a brand they've loved for years.
The norms of social SMS & WhatsApp communication, in 2020, also best practices for organizations hoping to gain loyal and delighted customers, students/alumni, or clients. In actuality, businesses, nonprofits, and schools are, in some, way, replicating stages of romantic relationships by courting, gauging interest, making it official, and working to make the love last forever.
These SMS & WhatsApp texting tips work with your Salesforce leads, opportunities, and contacts, no matter which industry you're in.
Don't
1. Don't send your SMS or WhatsApp at 2 AM. That sends the wrong message.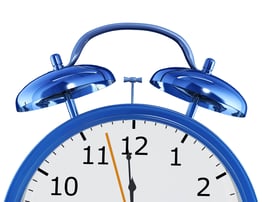 If you're an individual, we all know the name for late-night texts. If you're a business, it's spammy. Ill-timed texts send the "I'm not organized enough to schedule messages at time-zone appropriate hours" message. Integrate some logic into your SMS and WhatsApp campaigns that account for when when people want to hear from you.
2. Don't be "the rando." It's embarrassing to send an enthusiastic, sweet text to someone, only to receive back, "Um, who's this?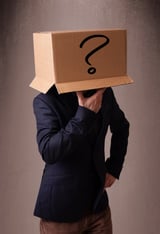 This kind of response indicates that it's either it's been so long since you contacted them that they don't remember you. Maybe you got the number from a friend (bought a list) and they never actually gave you their number at all! Either is not great.
If your organization sends any kind of SMS campaign, make sure you get proper opt-in, and make sure to automate the re-opt-in process whenever the opt-in expires.
3. Don't play it too cool, and don't wait too long to text...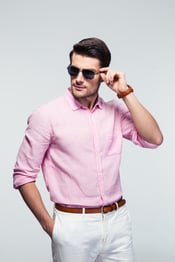 This one is a twofer.
As mentioned above, the "Um, who's this?" text is always awkward. For both people. Don't drop the ball by trying not to appear over-eager. Usually, enthusiasm is endearing and will help you stand out from the crowd. Don't let the fire die because you don't want to put yourself on the line.
Communicate regularly (but not too much) so that you're not forgotten.
4. Don't text into a black hole.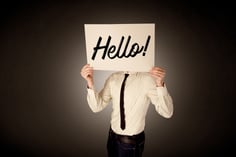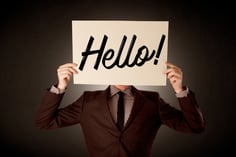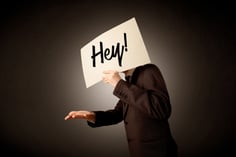 There are some situations in which a little reminder is helpful to get a lead over the line or get someone to someone to commit.
People check their phones tens of times per day, but people will even get annoyed if their close friend is blowing up their phone. Say what you need to say and let it be. If they're interested, you'll hear back. Maybe a gentle nudge would help, but don't be pushy.
Just like when you've been ghosted, though, save some energy (and pride) by quitting after a reengagement campaign. If they want to connect in the future, they know where to find you. You're SMS and WhatsApp marketing (and other) campaigns will give you better feedback about how you're performing if you keep your lists clean.
Do
5. Be creative and as friendly as a friend!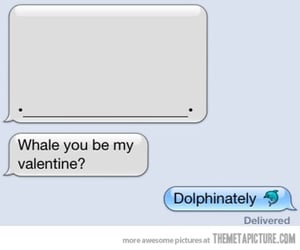 If you can be as adorable as this whale and achieve a banter-like conversation with your constituents with a response like, "Dolphinately," you know you've done a fantastic job of finding your brand voice and attracting the right people.
Organizations can't open a text-based conversation with a double text, so you'll have to develop this kind of rapport over time. With WhatsApp, you can only send templates to open a conversation, after which, the recipient will have 24hours to text you back in order for you to be able to continue your conversation, survey, form, or whatever campaign you deploy. If you don't hear back, you can resend a template to try again, but see Tip 4.
You can still make your clients and customers smile with an insider-nickname (do they frequent a certain product line of yours? Do you have a pet name for your entire client clan?), emojis, puns, repurposed epic movie quotations, or lingo that makes them feel like they're a part of a club designed especially for them.
6. Make them feel appreciated.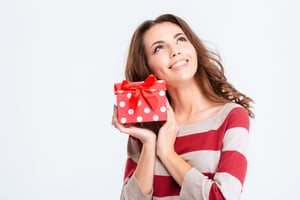 "To the world you are one person, but to one person, you are the world."
How does your organization show its appreciation in a way that your competitors don't?
Do your clients, customers, students, volunteers and staff feel like they're one of many or one in a million?
Sometimes it's okay to lay the gratitude on thick, especially when you can back that appreciation up with something tangible like a gift or, better yet, actions. If your customer success or support team uses your SMS and WhatsApp messaging on Salesforce, they can shine.
7. Grow the relationship.
"This day may come once in an a year, but my feelings will become stronger than ever."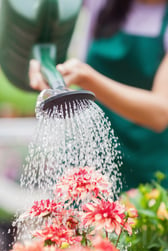 Closing and maintaining customers isn't a one-and-done-deal. The relationship should get better with time, and rather than neglecting them until the moment they are ready to bail, regularly sprinkle pleasant surprises like loyalty incentives. Like a fine wine, a relationship with a brand should get better with time.
8. Send an off-beat compliment.
"I like how weird you are."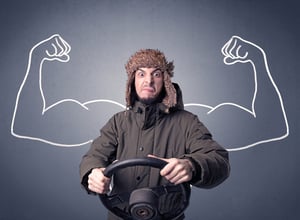 ...Or classic, or organized or anything you can think of that reflects the client or customer's choices with your brand.
Make your customers feel seen, understood, and appreciated exactly as they are. Do they choose the wildest clothes on your online storefront? Do they pay their bills ahead of time? Are they always volunteering for R&D and providing great feedback? Give a genuine compliment in a playful delivery.
9. Create FOMO.
Make them imagine living their best life with your brand or organization in it!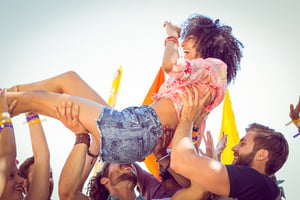 Let them know about the cool events you have coming up, and if they miss it, let them know that you wished they were there because look at all the fun that was had or the good that was accomplished (insert branded link to content recap). See if they sign up STAT for the next big thing.
10. "It's not me, it's you...it's all about you."
Bear with me. You're at a party. You meet two people. One person is the most interesting person on the planet and you're mesmerized by their tall tales, lofty accomplishments and Bear Grylls sense of adventure. The other person asked you all about you with keen interest. Which person do you want to sit next to at the next dinner party? The second person: the one all about YOU!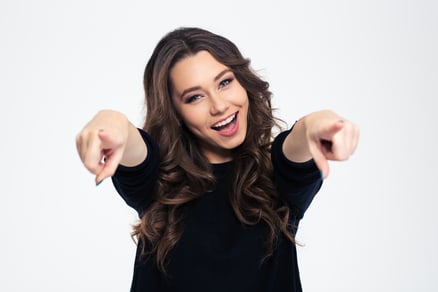 Find out what they like and what they want, then pull the resources you have together to deliver it to them! Use text-based survey functionality on either SMS or WhatsApp to gather significant data about their preferences, then serve them targeted campaigns.