Building Opportunities with Text Messaging: Bridges to Prosperity
Mogli Nonprofit Client Highlight
Building Opportunities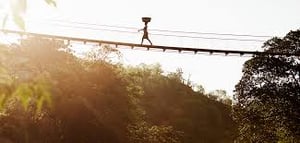 Bridges to Prosperity (B2P) builds footbridges. Simple enough, right? Wrong. These bridges connect rural communities around the world, serve over a million people, and reflect the merging of complex and divergent cultures for each to advance and have access to opportunities previously out of reach. The Denver-based organization makes an impact on the lives of people in hard-to-reach places.
B2P has worked in six countries in disparate areas of the globe that lack infrastructure in rural areas, impacting communities' access to economic advancement and access to critical resources. The organization found that bridges represent a 35.8% increase in wages, a 75% rise in profitability for farmers, and a 60% increase in the number of women entering the workforce. That's nothing short of incredible.
"Bridges to Prosperity envisions a world where poverty caused by rural isolation no longer exists. Rural isolation is a root cause of poverty, and we believe that connection is the foundation to opportunities. we work with local communities, partners and foundations, to build footbridges that connect residents to education, health care and economic opportunity. With a sophisticated data collection and evaluation program, we're able to prove that the value and impact of our work is sustained long after the opening celebration."
Feedback Loops for Impact Measurement
B2P builds 40+ bridges every year. Before beginning any project, B2P gathers in-depth data in a "needs assessment." As a result of considering the social, economic, and technical insights gathered by these assessments, B2P prioritizes areas for bridge builds. To further ensure that they are a part of the solution (and not creating unforeseen problems), the organization also communicates and cooperates with all stakeholders, from the individuals in the communities to local and federal governments. This feedback loop occurs in each stage of B2P's process: planning, construction, and impact measurement.

Mogli's Implementation Services team worked with B2P to create processes to track the full bridge building lifecycle with an amalgamation of Salesforce apps and customizations. These technologies help B2P work in an international capacity. For example, the team deployed a TaroWorks system that works in the field without a reliable internet source, enabling B2P to use Salesforce to manage global bridge construction and measure impact at any time, even without an internet connection.
Text Messaging for Data Collection & Measurement
To maintain communication and collect feedback data from all stakeholders, B2P also implemented our flagship app, Mogli, which provides SMS & WhatsApp connections and is native to Salesforce. B2P used Mogli's survey feature to gather feedback from community members about the bridges built. The community members answered questions about their experience making and using the new infrastructure in their area.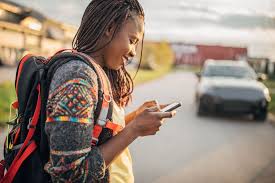 While in the planning stages of a project, B2P asks the local community how they imagine the project will impact their lives. Once the bridge is complete, B2P asks the community how the build changed their individual and collective experiences, good or bad. This data impacts future program and project decisions, helps measure the impact of B2P's investments, and ultimately drives development where isolation is the root cause of poverty. It gives the organization the ability to understand their inputs and outcomes.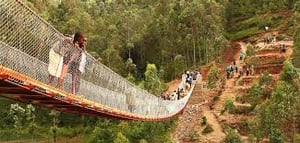 The connection created by these bridges isn't about land or development for development's sake; it's about the individual people who benefit from that connection. It's giving people access to opportunities to live a better life and support their families.
Mogli is proud to be a part of initiatives around the world to do more of what matters. We count ourselves lucky to work with organizations like Bridges to Prosperity, and are fortunate that our product is flexible enough to work with a wide variety of Salesforce instances and seamlessly with NPSP.
We'd love for you to check out more of our nonprofit use cases!