The data and art of impactful school text messaging in Salesforce®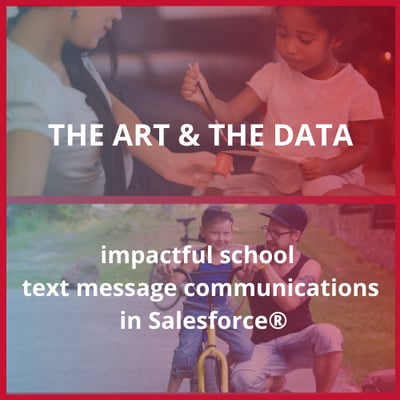 Businesses and organizations around the world love Salesforce and Mogli's native text messaging application because they are both highly flexible tools. Mogli sits directly in Salesforce and so may be configured to match the full power of the platform itself with full menu of features.
We've previously written on the topic of how brands and institutions can forge a relationship over text message (read five tips for successful SMS and WhatsApp™ communication), and we've also provided our readers with digital communications strategies for higher education, K-12 education, and financial services.
Here's a shortlist of top three best data practices and four unique considerations for school communications. Apply these tips to within your elementary, secondary or higher education strategies. These guidelines are Salesforce cloud, product, and data architecture agnostic: EDA (Mogli is the only text messaging app on Appexchange to be EDA certified!), Pardot, and NPSP users will benefit from these tactics.
Top three best practices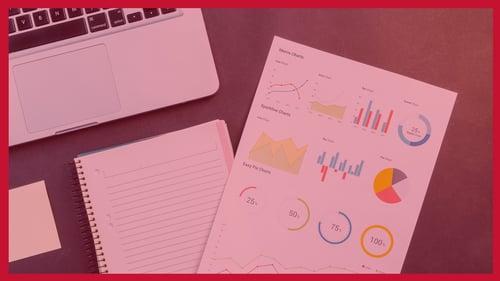 Clean your dirty data! If you're attempting to create a more tailored connection to your students and families by using personalized data, make sure you have correct records! This data quality check could entail making sure Stacie's mom's name is typed as "Elena," and not "Stacie's Mom" or "elena." Your team could also use a tool like Neverbounce to scan your email lists for bad addresses.

It's hard to report on your campaign performance when your emails are bouncing, plus email bounces negatively affects your "sender reputation." Similarly, be sure to also check the accuracy of your Mogli phone numbers for your SMS and WhatsApp campaigns!
Comply with text messaging regulations by getting proper SMS and WhatsApp opt-in from your stakeholders. Your opt-out methods should also be clear and conspicuous in your messaging. While we always suggest you verify your process with your legal counsel, review our opt-in and opt-out guidelines resources:
3. Evaluate, craft, and document your communication style for all Mogli users. Text messages should be clear, concise, direct, and not spammy. Keeping your communications free of spam trigger words shouldn't be challenging for a financial institution that isn't trying to sell anything.
While Mogli gives clients unlimited user licenses, ensure your messaging remains compliant with regulations and your school values. The best way to achieve quality and consistency (especially when empowering teachers and counselors with one-to-one text messaging with parents and students) is to have explicit guidelines and documentation. Outline what can and should not be communicated over text message, and how your school would like messages to be communicated. Identify choice words to include or leave out, and delineate nomenclature you develop for optimal messaging.
So, how can a school develop this voice and style? The answer to this question dovetails us into the shortlist of unique considerations for text messaging communications in Pardot.
Four unique considerations for school text message communications in Salesforce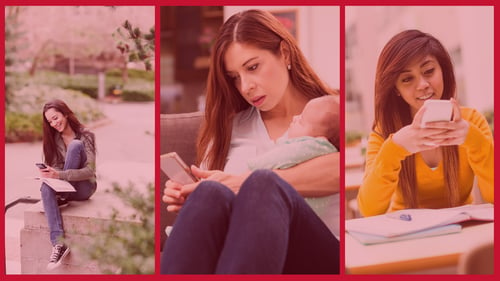 Remember that every household and family structure is different. Be inclusive in your messaging by removing generalizations and assumptions. Perhaps, the traditional "Parents' Night" becomes Community Night or Friends & Family Night. Know your audience.

In diverse student households, students might have multiple and complex guardian relationships. These relationships could include grandparents, stepparents, aunts, uncles, a Big Brother mentor, or a godparent. Take the time and make the effort to understand who you can involve in your students' academic life. Enjoy seeing students excel when an adult role model has a vested in a student's growth and experiences at school.

Make sure your messaging "hits home," and is relevant to the various segmented audiences within the entire student body make-up. For example, when student families need academic support or financial assistance, let make them aware of all the available resources at your school. Then, create campaigns that persuade them to take advantage those resources.

Alternatively, key your donor families into the positive impact of their financial and time-related contributions. Let them feel the joy of what they've done to help others.

Your teachers and administrators are the experts in navigating the academic space, so the onus is on you to build a bridge to your school's community, then guide them on their individual journeys to cross it.

Be ethical. While we won't dive into a discussion on moral ethics here, have your Salesforce users and administrators always check their text messages again these for questions from Communication Cache:

Is it the truth?

Is it fair to all concerned?

Will it build goodwill and better friendship?

Will it be beneficial to all concerned?
Below are further resource for applying these best practices, unique considerations, and Mogli text messaging strategies inside of Salesforce.
Early childhood and K-12 education resources
Higher education resources:
Still have questions? We'd love to help.