Four Higher Ed Departments Succeed During COVID-19 with Text Messaging
How Colleges & Universities Use SMS & WhatsApp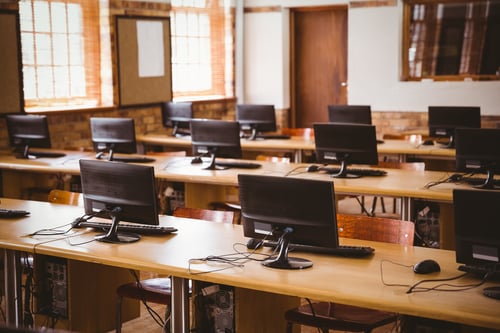 Many higher education institutions offer remote courses, certification courses, or degrees, but every other department on school campuses have traditionally performed in-person functions. COVID-19 social distancing has not only halted or severely disrupted these school departments, but the rapid transition from "outbreak" to "pandemic" has also forced a quick transition from on-campus classes to remote learning where digital infrastructure was not in place.
Text messaging not only plays a vital role in student success and engagement during COVID-19 Social Distancing, but it also bolsters all other departments to remain productive, enabling schools to hit their application, enrollment, and fundraising targets.
In the context of COVID-19 social distancing's complete interruption of schedules and routine, in-person events are not an option, and students will likely not spend their days studiously in front of their computer screens, checking their emails. Other kinds of screen time might skyrocket (movies, social media, video games, FaceTime), but their school emails will almost certainly remain unopened. Furthermore, we have all witnessed the avalanche of email communications bombarding our inboxes surrounding this virus. Cut through the noise and reach students on their phones via text messaging, using either SMS or WhatsApp.
Higher Ed Recruiting
Five Text Messaging Tactics for Remote Recruiting
College fairs and on-campus high school visits are no longer a part of universities' recruiting strategies. How do you capture prospective students' information? Here are a few viable solutions that have proven successful with Mogli clients.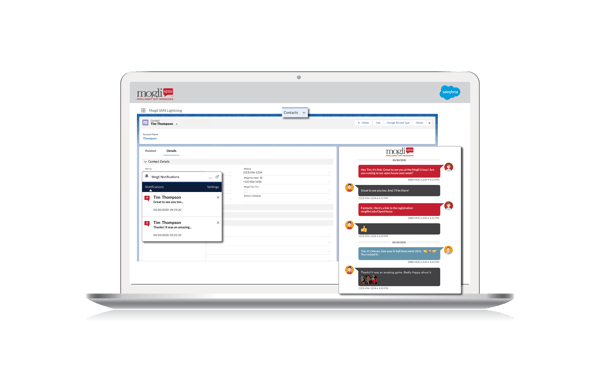 1. Partner with the K12 schools to get your message out. Many K12 schools are already texting (In fact, Mogli and Pardot have partnered to provide a K12 communications bundle). High schools benefit when their kids attend fantastic colleges and universities, so their college counselors are open to collaboration. Gain inbound leads when these high schools send texts such as this one to their students: "Mogli University is interested in you! Please text STUDENT to 94069 to learn more about Mogli U's programs!" Students receive the message on their phones, click the shortcode or long code number, type "STUDENT," and within a few seconds, they have just completed half of the double-opt-in process with your institution. Once complete, begin the Request for Information (RFI) via text. Request the recruitee's first name, last name, email, grade, GPA, the program(s) of interest, or any other information you need to get the recruiting process rolling. That information can then automatically create a contact record in Salesforce.

2. Mail traditional informational pamphlets to targeted mailing lists, and instead of highlighting a web address to visit or a phone number to call, encourage the recipients to text a keyword to receive more information. That way, your school immediately gains opt-in (as noted above). Texting gives recruiters a way to nurture more in-depth one-on-one communication, as compared to phone tag or visitors bouncing from the school website. If the RFI is in-depth, capture the prospective student's vital contact information via text so that you may follow up later, and direct them to a web URL. We partner with fantastic form-builder and data collection applications within Salesforce that are well-regarded by universities across the U.S.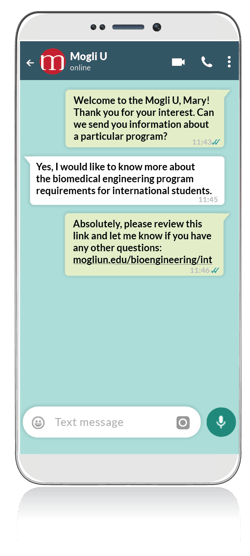 3. WhatsApp is the perfect way to recruit and converse with international students. Schools can initiate conversations with these prospective students using custom WhatsApp-approved templates. When students respond, recruiters are free to have a custom one-on-one conversation via WhatsApp.
4. When you secure SMS or WhatsApp double opt-in, and the student completes their RFI with Mogli's branching survey functionality, proactively offer more learning resources over a text message. Also, gauge interest and student-school fit with further surveys.
5. At any time, college and university recruiters can hop into one-to-one conversations with a student. Teams can create custom text notifications that alert them when a student texts a reply that indicates certain desirable student traits like high-interest in the school or stellar academic performance. Conversely, if a student's inbound text indicates that they need personalized assistance, a custom notification can alert the recruiter to follow up in a one-on-one text conversation.
Admissions & Enrollment
Five Kinds of Texts to Achieve Admissions & Enrollment Targets
Using flow or process builder, create a seamless inter-department student handoff. When the students leave recruiting and are ready to connect with admissions, ensure that the relationship you started to build carries over without a hitch. Mogli's Conversation View allows any Mogli Salesforce user to view historical texts on conversations, each user coded by color and avatar.
Just as with recruiting, admissions counselors can text one-on-one with students to answer questions, provide additional support, or check in on milestones.
Schedule or send bulk personalized messages with deadlines, reminders, application status updates, and congratulations on application completion. Admissions teams can even send acceptance notifications over text messages--instantly!
Based on student acceptance, tailor conversations to enrollment with decision and deposit deadline reminders, notifications, and a smooth handoff to Student Success.
When complete, continue to build trust and gain valuable insight from students by sending feedback surveys about their experience with the recruiting and admissions process.
Social distancing and shelter-in-place may lead the world into the summer months, exacerbating "summer melt." Make sure you're onboarding students properly to student life, connecting them to their respective Student Success Counselors, and introducing them to the wonderful world of college by building meaningful relationships before they get to campus.
Student Communications & Success
Habits are challenging to make and easy to break. Student communication is already tricky but is even more difficult during these uncertain times. Do not jeopardize student retention rates by letting them get used to not being on campus. Students need to continue to feel connected and to look forward to getting back to campus.
Five ways to keep students engaged and reduce attrition:
1. Social distancing is creating anxiety, fear, loneliness, and disconnect. An inspiring new wave of digital pioneers has been combating isolation by creating community online with Instagram or Facebook Live, Zoom, and Google Hangouts meetups, classes, and concerts. Higher education institutions can take a cue from these creative and giving people by establishing text touch-points with students each day. Send personalized bulk texts in the morning, afternoon, and night, perhaps offering mental health or positive habit tidbits. Take it one step further: is there a talented music professor that would do a live-stream concert where the attendees are on mute but can see each other's faces? Maybe a psychology professor leads a self-care workshop. Announce and link directly to these offerings via SMS and WhatsApp.
2. During these daily check-ins, make students aware of available resources. Make sure mental health and student success counselor have their ideal remote set-up to continue to connect with students one-on-one via text message or on video conferences.
3. Quickly address students' questions and concerns with either bulk texts or one-on-one conversations. Proactively detect bubbling or escalating issues by sending linear or branching surveys to ask how students are doing, and if there are any remote learning challenges that the school can resolve.
4. Send reminders for assignments, deadlines, and class/exam schedules. Now that students' routines and schedules are non-existent, they're checking their emails even less. Plus, COVID-19 related emails are flooding their inboxes. Chances are, your school's communications are getting buried. Send a simple and concise text is enough to help your students be successful. They are already dealing with enough.
5. Salesforce Communities are an economical way to give faculty and staff access to Mogli functionality on Salesforce, wherein each teacher can text their classes and cohorts with critical information. Furthermore, institutions can use communities for their internal staff communications, as well.
Tuition Collections via Text-to-Pay with MogliPay
During economic downturns, individuals return to school to improve their earnings potential and "weather the storm." For now, education institutions can dramatically improve Accounts Receivable collection times for students paying tuition via credit card and ACH payments by serving the payment reminder directly in text messages instead of email or paper invoices. Mogli offers secure true text-to-pay solutions for tuition, incidentals and other college charges. Delivering the payment reminders with a convenient text-to-pay solution ensures that parents and students not only see the payment request but can act on it with a simple text exchange.
Alumni & Donor Relations in a COVID-19 Economy
Text-to-Pay with MogliPay for Remote Fundraising
The economic impact of the COVID-19 pandemic is largely unknown. The calculation of the financial loss within the U.S. economy is proportional to the time we must shelter-in-place or practice social distancing. That potential timeframe is large, and, as a result, the predictions also hover in a big space between one trillion and eight and a half-trillion U.S. dollars lost.
Well-endowed schools aside, higher education institutions will most likely have to grapple with ways to support various programs and scholarship funds. Alumni and donor relations are even more crucial than before. How can education institutions fundraise without galas and parties? In doing so, how can schools go beyond mediocre email performance and expensive and time-consuming telephone calls?
Once students graduate, they are less likely to check their university email, so make sure their cell phone numbers are up to date. Mobile phones are the best way to stay connected to alumni.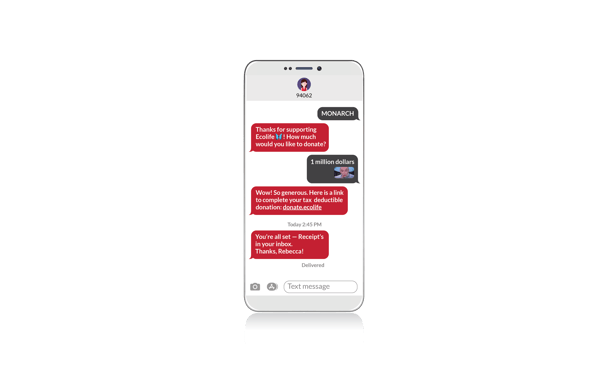 Just as with any effective marketing campaign, regularly connect with alumni over text touch-points that conjure up feelings of school pride and camaraderie. Run a text-to-donate campaign with MogliPay, in partnership with iATS Payments, all directly in Salesforce for easy reporting and follow-up. Your higher ed institution has fostered some fantastic graduates. Make it easy for them to give back to a place that gave them years of memories, a lifelong support system of friends, and set them up for success in the work world.
---
If you think Mogli's text messaging capabilities in Salesforce would help you weather changes brought about by COVID-19, schedule a call! We'd love to hear from you.