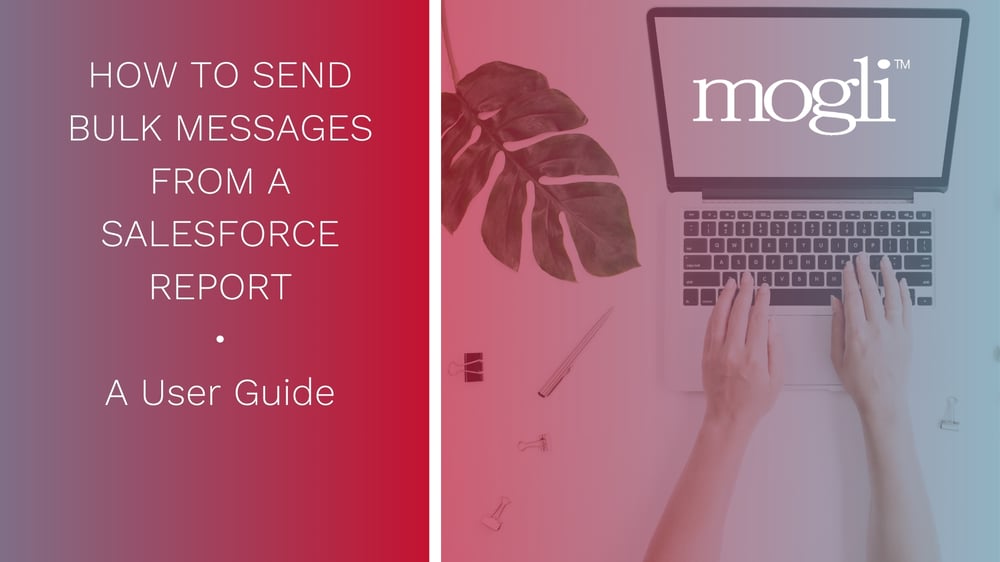 Send bulk SMS, MMS, and WhatsApp messages to your target audience, pronto! Here's your technical user guide.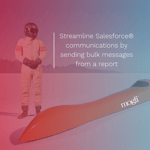 Why is the ability to send mass messages from a Salesforce report important? Read here >>
Follow the steps outlined below to get started:
Click into the Bulk SMS Lightning Tab to send from a report.
Name your report. Your report name must begin with '[Mogli]' and the first column must be the ID of the record you're looking to send to, such as contact or lead. Be sure your intended recipients have a Mogli Number populated on their records.

★ Keep in mind that the bulk message will only go out to the report's first 2,000 rows, which means that the maximum number of recipients is 2,000 contacts or leads. Create multiple reports, if needed, based on alphabetical order, date, or any other information that helps you organize your campaigns.
Create your SMS, MMS, or WhatsApp message. Apply a manually-typed message with or without merge fields, or choose from a pre-approved template. You can also include a photo, gif, or document. The following file types are supported: jpeg, gif, png, pdf, mp4.
You're all set to go, send your message immediately or schedule it for another time.
Enjoy the freedom of sending from a report! If you have any questions or need any further assistance, please feel free to reach out. Our dedicated US-based is here to help.
Have questions or need to upgrade to the latest version of Mogli?
Please reach out to your dedicated Client Success Manager or connect with us here. >>
Want to see Mogli in action or get started?
Related resources: