Maximize Mogli SMS with Automation
Do Less. Get More!
Want to spend less time managing communications with your clients & stakeholders, and more time serving them? Using standard Salesforce automation functionality (Process Builder and Flow) Mogli SMS can do the heavy lifting so you can do more of what matters!
Don't know how automations could benefit you? Need help configuring them? Sign up for a free 30-minute consultation with Mogli's Professional Services team. (SI Partners are welcome to attend!)
---
Need Automation Inspiration?
Record Triggered SMS
Confirm or follow up on appointments and events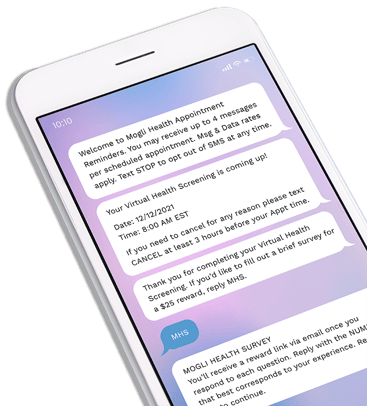 Reminder and follow up communication is key to driving outcomes for many organizations, and managing these communications can be extremely time consuming.
Using scheduled automations, Mogli SMS users can:
Send confirmation and/or reminder messages at set intervals
Cancel appointments via SMS
Send experience surveys to volunteers after a shift or event
Follow up with event attendees
Request service feedback from a client after a service delivery
Based on the responses gathered in these scheduled surveys, Mogli SMS users can automatically update related records or create follow up tasks in Salesforce.
Overcome Language Barriers
Consider language preference when sending automated SMS
Communication is only helpful if it's understood. Using preferred language fields on Contact or Account records and language-specific SMS templates, Mogli SMS users with diverse client populations can ensure that automated SMS messages are always sent in the preferred language of the recipient.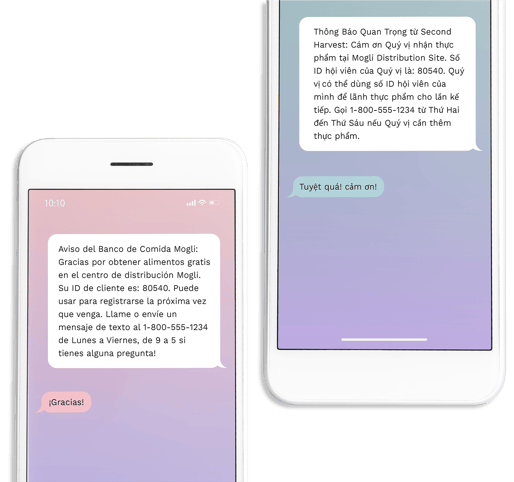 Out of Office Messages
Don't let your stakeholders wonder where you are.
Using custom fields and Salesforce Flow, Mogli SMS users can configure Out of Office messages on a user by user basis, triggering an automatic Out of Office message to be sent as a response to any incoming message from a Contact or Lead owned by the out of office user.
Tailored Notifications
Extend SMS Notification Management beyond the SMS App
Need to be notified of incoming SMS messages, even when you're not logged into Salesforce? Using flow, Mogli SMS users can receive notifications of incoming SMS by email, SMS, assigned task, chatter or push notification.
Notifications can be customized in various ways: send them to record owners, a team of users, or perhaps to users assigned to a particular gateway. You can even allow users to specify which types of notifications they'd like to receive on their User record.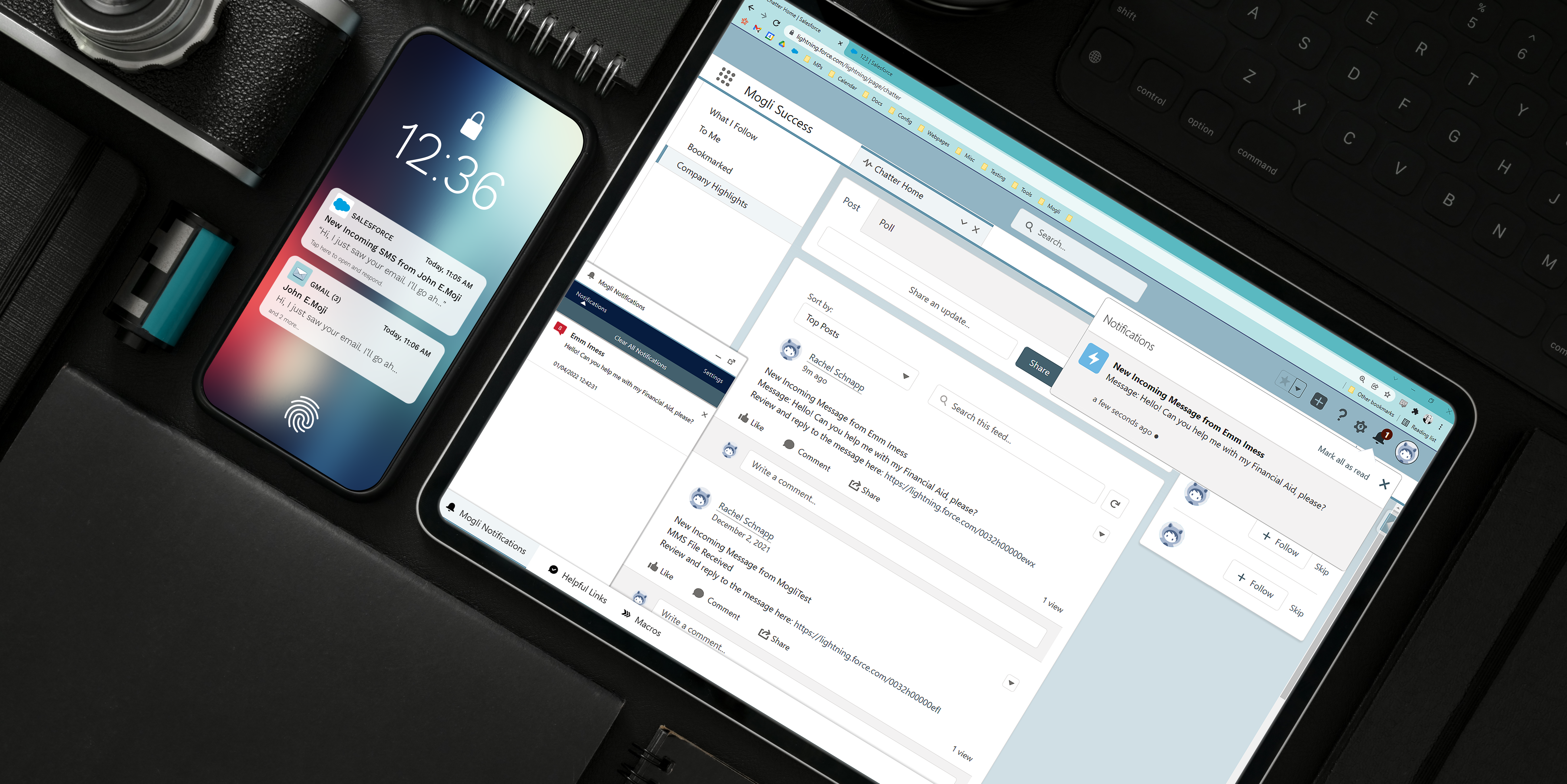 ---
Ready to Learn More?
Don't know how automations could benefit you? Need help configuring them?