Mogli Clients Find a Path through COVID-19 via Text Messaging on SF
Updated August, 2020
Mogli's team and apps sare uniquely positioned to help people, nonprofit organizations, higher education and K12 schools, and businesses throughout COVID-19 social distancing challenges. We've always been a company rooted in the Salesforce.org space, working with nonprofits (NPSP) and education institutions (EDA). Additionally, we operate as an L3C as a true social venture and we've always pledged 1% to live our commitment to the impact and education sectors we serve. So, we hope that this message reaches the organizations that need some inspiration and support during this pandemic to #domoreofwhatmatters.
The nature of our SMS & WhatsApp platform on Salesforce has drawn new clients to us and has enabled existing clients to stay close to their prospects, customers, and students. We are grateful that our solutions are timely, and that we can offer even more value in connecting people during this tumult.
Please contact the Mogli team to see how we can creatively support your communications strategies at this time. Please reach out to learn more.
In the meantime, we're spread some hope and reduce anxiety and the feeling of isolation by continuously updating this post. Read happy client feedback about how Mogli has seamlessly supported high volumes of critical communication over SMS and WhatsApp. Our Customer Success Team is working remotely with an enduring level commitment, and Mogli clients are experiencing success because of it. This positive impact gives us great satisfaction.
Text messaging can help Salesforce users, and their stakeholders stay engaged, safe (see our article on text messaging and a safe return) and feeling sane. Texting can even help business operations absorb the impact of such a stark and sudden shift into remote working and living. Please let us know if there's anything we can do to help.
---
Salesforce.org published a blog entitled "How to Launch a COVID-19 Relief Program in Two Weeks." This article outlines how our partners at Exponent helped California Human Development:
quickly communicate with potential and confirmed relief recipients in their preferred language
allowed relief recipients send MMS with pictures of their documentation to provide proof of eligibility (and automatically update their Salesforce records)
update recipients on how and where they would receive their relief cards
Here's an excerpt:
"Mogli made it easy for staff to be in constant communication with applicants through Salesforce. After a case record was created, an applicant would automatically receive a text telling them the documents that are needed to determine eligibility. Applicants could then send photos of eligibility documentation via text. Staff used text messaging to efficiently remain in contact with clients, while also managing high call volumes.

Ongoing communications were done using SMS to facilitate the dialogue between CHD and the applicants, because many applicants have more access to mobile phones than computers. The automated text would then go out in the preferred language, and applicants would be directed to certain staff based on the language selected. In this regard, Salesforce, ECM, and Mogli were instrumental in facilitating dialogue with clients and in meeting clients on their terms, making the entire application process incredibly accessible for disadvantaged populations."
Kai Harris, MNA
Interim Chief Executive Officer
California Human Development (CHD)

"I will have to say that I'm not sure our logistics would work without Mogli, and I am thankful to have it in my toolkit. It's helped us get to families we normally can't reach and will be integral in our no contact food distribution. So thank you!

We are pivoting hard and fast here - we have had to close our traditional camp for the summer and are pivoting to distribute meals, provide digital mental health services, and get camp engagement kits to our families."
Director of Operations

"Mogli provides a quick and effective way to distribute information to our students. It has been a great resource during these difficult times."
Director of Enrollment Solutions

"Mogli has been crucial during these times. We find that we are becoming ever more dependent on texting as information is changing rapidly. Thanks for the great support as always."
Admissions Counselor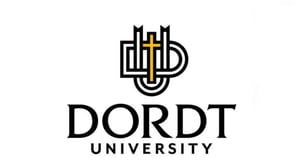 "With high schools and colleges shut down across the country, our coaches have had to switch from providing support in person to through technology. Mogli is their favorite tool because of the high response rates we see from students when we engage them on a platform they are familiar with. Throughout this increased usage, the Mogli staff has been with us every step of the way solving problems in a timely and cheerful manner, allowing our students and staff to focus on what matters most to them, college graduation."
National Lead for Program Design and Network Engagement

"Most of our customers have shifted to remote work environments. As they balance working from home with their home lives, it's harder to find time to have a phone call to discuss their insurance needs. Mogli allows Mylo to continue conducting business with our clients in a way that is more convenient for them."
"Having Mogli as part of our Salesforce system has been invaluable during our response to the coronavirus pandemic. Our farmers' markets around the San Francisco Bay Area are essential for communities to access fresh food and for local farmers to sustain their farms. As new health and safety standards were released to keep communities safe, we were able to quickly and easily transmit those to our 200+ farmers so they would arrive to the farmers' market prepared to safely serve their customers. I can't imagine how we would have done that without Mogli."
Executive Director
Pacific Coast Farmers' Market Association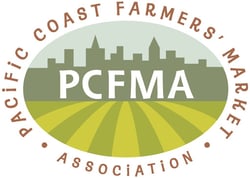 "Mogli is a quick and easy way for me to connect with prospective students and applicants, especially in this social distancing period. If I have to check-in with a student or ask a question, and they have checked the text opt-in option, I will usually reach out through Mogli. It's easier than a phone call, and students are more likely to text back than to call."
Admissions System Administrator

"Like most colleges, we suspended our on campus classes this [due to COVID-19] and moved to online-only to finish this semester. We're working to establish appropriate hotlines/support teams/etc. to help with this. We see Mogli as a really key component, and we're so thankful we established our accounts before now."
Assistant to the Vice President
"Thanks for checking in! We were able to use Mogli to send out our emergency communication smoothly. Executives are super happy with this solution."
Database Administrator
"Forming a partnership with Mogli during these challenging times has provided us a solution to easily reach out to our teams, community, and supporters.

I back Hao sentiments in his kind words."
Director of Technology and Operations at Robin Hood

"We've only been using Mogli for a few months now, but the timing has been very fortunate given the current situation in the world today. Our Admissions team is working remotely and trying to communicate with anxious families about changes to admission requirements and deadlines, and Mogli has been invaluable. It offers us another communication method besides email when we aren't answering our phones regularly. SMS is helping us connect with families to ease their anxiety during a time which could be very disconnecting."
Director of Admissions
Illinois Math and Science Academy

"Always busy, but always have time for Mogli. We have been backing up our emails with mass texts to keep students informed on Campus Events. It is a good back up since the kids are receiving a ton more emails right now. [...]Because of all the coronavirus, we have sent a bunch of texts out. Mogli worked fantastically. I haven't noticed any issues."
Enrollment Data Manager and CRM Administrator