10 Ways Finance Teams on Salesforce® Boost Business with Text Messaging
Improve Client Relations, Inbound Marketing & Customer Support with SMS & WhatsApp™
In recent years, text messaging has become a trusted form of communication. Fifty percent of customers prefer text messaging to any other channel, including receiving texts from Customer Support to resolve an issue!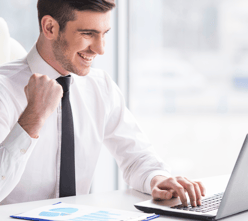 Six Ways Financial Services Can Improve Client Relations with Text Messaging>>
Before your financial service institution starts campaigning and communicating via SMS & WhatsApp™, of course, you want to know how secure your texts are. Firms digitally send and receive sensitive and valuable personal information daily. Mogli, SMS & WhatsApp for Salesforce™, is a native Salesforce app, so it doesn't store or have access to any of the data in the text messages. Plus, institutions receive the same security measures built into Salesforce itself.
To the benefit of mortgage lenders, consulting firms, and other financial service businesses, text messaging has high open, read, and response rates. SMS is more convenient for the customer, making texting an invaluable tool for service providers. A quick text message allows from their financial service enables recipients to receive information promptly. In contrast, it takes more time and money to call and leave voicemails to which people may respond.
Meeting the c

lient where they are

In recent years, banks, credit unions, mortgage lenders, and consulting firms have been improving client relations by communicating with their customers via SMS or WhatsApp. Let's look at ten ways financial institutions use SMS and WhatsApp to nurture client relationships.
1. Inbound marketing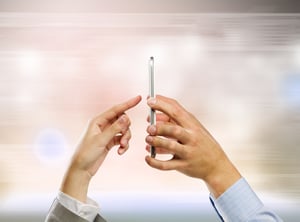 Instead of waiting for customers to call or schedule an appointment, encourage them to engage with you via text message: "Have questions about home loans? Text HOME to 111-222-3333 to connect with a professional loan officer." Customers sending the inbound text is also best practice when it comes to text messaging compliance.
2. Lead qualification
Once someone becomes an inbound lead, you can qualify them with a survey. Which questions are vital for you to ask leads before investing time and energy into trying to gain them as a client? In sales, prioritizing your highest scoring leads is critical to your success.
3. Add value to build trust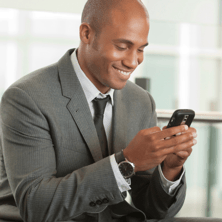 Send clients personalized bulk messages or one-to-one texts, letting them know about a special promotion or send them loyalty incentives and rewards. If you know that particular clients would appreciate knowing that interest rates are forecasted to drop, shoot them a quick note and offer to chat. They'll be impressed that you remembered that they were first-time homebuyers hoping to get a jumbo loan.
Learn more about improving client relations using text messaging >>
4. Appointment and meeting reminders
Whenever you have something scheduled with, you can automatically send reminders without needing to write each one-off text! Leverage Mogli's intelligent scheduling capabilities with Salesforce's workflow automation tools like Flow, Process Builders and Triggers.
5. Payment deadlines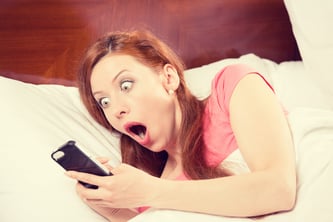 Assist clients in being successful and avoiding unwanted fees by automating messages that help them stay organized and timely. Send timely reminders and alerts so that they don't wake up to overdraw or late fees, like this woman on the right.
6. Payment confirmations
Give clients peace of mind by automatically letting them know that their transactions are successful, or if an error occurs, the necessary steps resolve the issue. Automate these messages so that your excellent communication doesn't create more work for your team.
7. Transaction verifications
Another way financial firms encourage clients to feel secure is to verify large or unusual transactions via text message.
8. Order status updates
Instead of clients calling and writing in, proactively keep them posted. If you currently email them through a secure messaging center like an app, recipients might not receive or pay attention to push notifications. For best open rates, try texting.
9. Customer Support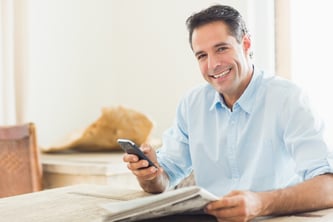 Help your team handle large volumes of support requests without necessarily needing to increase the size of the customer support team. When clients have an issue, use Mogli Chatbot functionality for Self-Service and escalate the ticket or alert a live agent when needed. This approach allows the support personnel to focus on high priority and urgent cases. The chatbot can answer, link articles or videos in your knowledge base, or let the client know that a customer support specialist will reply soon.
10. Feedback and surveys.
Gathering feedback from clients can be a challenge, but sending a few key questions to gather critical insight via SMS or WhatsApp makes it easy and accessible for the recipient to complete. These feedback forms and surveys can either measure customer satisfaction or help your institutions understand which services would be most helpful to your clientele. Surveys may be linear or branching, solving for complex questions. Answers may take clients down a variety of conversation paths or trigger the next steps within sophisticated automation.
SMS opt-in best practices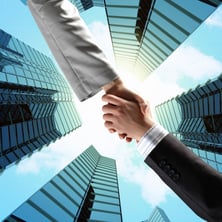 SMS and financial services can build value for the customer, but securing opt-in consent for text messaging and adhering to SEC (and other) guidelines can be intimidating. Mogli strongly recommends running your ideas for text messaging past your legal team. Second, we recommend you obtain a double opt-in, a reconfirmation of the initial message.
Additional Opt-In/ Opt-Out Resources:
For example, invite your customers to text in a keyword query to your company number via email, intake form, application, online form, website, or other promotion. Different teams and departments may have multiple keywords to differentiate campaigns and automations: you aren't limited to one keyword and one goal! Once the client texts the keyword, the double opt-in message should send via text. This message confirms your company name, the number of texts they can expect to receive, the disclosure of possible carrier costs, and how to opt-out of texts at any time.
Discover the ideal financial services communication workflow in Mogli and Match My Email's demo-webinar
Want a demo tailored to your use case?
Speak with a Mogli product expert!