Text messaging for Work.com: Salesforce's guide to reopening business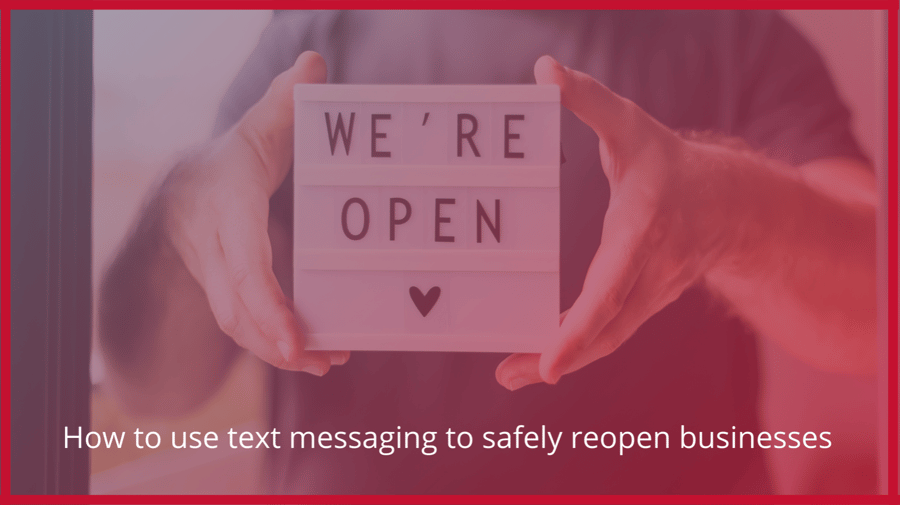 Experts disagree on the inevitability and impact of a second coronavirus wave, but the fact remains that the way we work and move about the world has changed. Salesforce's response to the economy reopening after the first COVID-19 wave was to create work.com, a living and ever-changing hub for all workplace reopening considerations. Work.com gathers data, solutions, thought leadership, and more all in one place for Salesforce users. The health and safety of employees and patrons, and your business outcomes depends on the quality of your return-to-work strategy.
How text messaging keeps people safer
Mogli helps businesses safely transition back to in-person functions, and our native Salesforce application has also supported various sectors (from education to financial services to nonprofits and food banks) in remaining productive when they cannot be in person. In the case of a second wave, you want to choose an app that helps you do both. One client, the California Farmer's Market Association, was able to safely maintain operations with Mogli by using text messaging to deliver food and hold markets safely.
Read more COVID-19 related Mogli client testimonials here: A Path through COVID-19 via Text Messaging on Salesforce.
Below is Mogli's guide, based on Salesforce's framework, to leverage text messaging for safe reopening.
Work.com's six-category guide for circumspect and complete reopening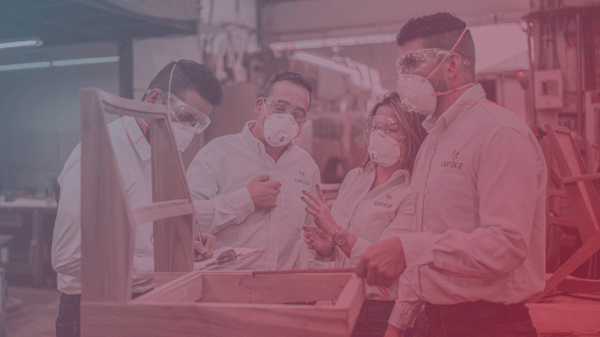 The Workplace Command Center helps businesses "assess employee wellness and streamline shift management" (work.com) to protect everyone's health. Staff members could text in their or other staff's vital signs at the beginning and end of each working shift so that each staff member does not need a full Salesforce license, nor do they need a tablet or laptop to manage and report each employee's health. They only need their cell phone. With the support of Salesforce communities, Mogli offers a cost-effective way for large and small businesses to create and update any Salesforce object related to health monitoring.
Mogli's ability to first schedule employee shifts and client appointments and update stakeholders on those schedules via text message will be a valuable tool to ensure workplaces do not become too crowded. For example, if someone schedules an appointment via text message and the business is running late, a simple text can avoid crowded lobbies and long queues.
These text messages can also be a pre-emptive reminder of your business' safety protocol (like staying in the car until they receive a text message that it is their turn to enter the office), or to bring safety gear like masks and gloves to appointments.
The Emergency Response Center

allocates health and other resources and services with "more speed and efficacy." Recipients read 90% of text messages within two minutes and near 100% close after that. SMS and WhatsApp™ are the best ways to get your urgent message read quickly. When it is too risky or costly to have staff and volunteers in the field, Mogli's text messaging capabilities can
deliver remote digital touchpoints and communications. You can text updates, but you can also use Mogli survey functionality for monitoring and evaluation (M&E). If needed, automating a workflow based on M&E text responses, Salesforce users are alerted to initiate one-on-one text messaging conversations that can be valuable for following up with your constituents.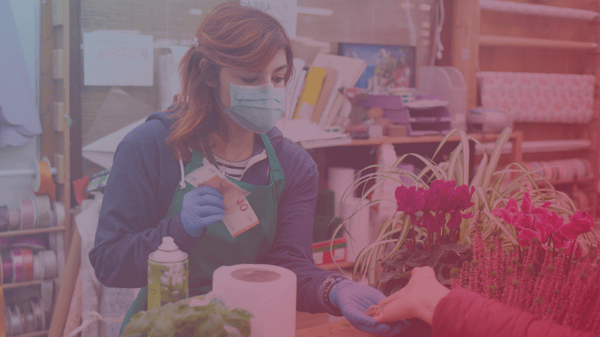 Workforce Reskilling is when your employees use Trailhead to learn and meet "new business demands." Remind them to pursue Salesforce's educational resources by bulk messaging links to the lessons and tutorials on skills they must acquire to be a part of this safe work environment. Also, push text-based quizzes to check and refresh the most critical knowledge from the required or encouraged Trailheads.
Contact Tracing helps to minimize the spread of COVID-19 and other infectious diseases by alerting the contacts of patients of possible exposer. When you use text messages for appointment and employee check-ins, it's easy to report on who was in the vicinity of your business at the time of exposure. Plus, you have the best way to get in touch with them: their cell phone number. In the United States, an emergency like stopping the spread of COVID-19 is one of a few ways a company can text message someone, without opt-in.
Rapid Crisis Response

is making data-driven decisions, often resulting from staying in close communication with your customers and employees. If you're collecting data over text message with

Mogli's survey functionality

, or scheduling appointments over text message with conditional logic, you can create reports on lists and campaigns that allow you to assess real-time trends. If you're getting busier as the economy opens back up, schedule more staff. If there was a widespread exposure, decide which next-best step your business should take.
Read Salesforce.org's "How to Launch a COIVD-19 Relief Program in Two Weeks."
Volunteer and Grants Management

are bucketed under one solution but need different functionality to be effective in a post-COVID-19 environment. The "digital sign-ups, scheduling, and reminders"
can be personalized yet sent in bulk text messages to the appropriate contact lists. Mogli can act as an effective way to reach these stakeholders, but the app can do more than deliver a link. Elegant automations can execute the sign-up and scheduling process over SMS or WhatsApp™ in Salesforce, too.
Mogli has assisted the nonprofit organization The Richmond Promise in helping thousands of students through the FAFSA application process. TRP assists students with other scholarship sourcing and preservation, as well. Similarly, Salesforce aims to have grants management usher organizations through the entire grant process. With a combination of automation, survey/form functionality, bulk messaging, and one-on-one text messages, Mogli clients have created incredible solutions for heavy lifting for small teams while delivering fantastic productivity results.
The solution for any equation
Regardless of businesses and organizations need to get information into the right hands (literally) in a timely manner, or if they need to collect data from text message recipients, Mogli assists in more easily and quickly fitting all the pieces of the reopening puzzle together. Text messaging is the best way to get your message seen and is also the channel on which you have the greatest chance of response or conversion. Even if the world does pull back into quarantine, text messaging will be right there, a steady constant amidst fast changes.
Ready to reopen?
You might also be interested in:
Salesforce.org's "How to Launch a COIVD-19 Relief Program in Two Weeks."