All Mogli's SMS features are available in WhatsApp. If your Mogli plan includes WhatsApp capabilities, Salesforce users can move fluidly between SMS & WhatsApp campaigns.
Higher Education institutions use WhatsApp to reach international prospective students and keep in touch with alumni after graduation.

International sales teams that don't have a local presence use WhatsApp to reach new leads, nurture prospects and close sales, worldwide.

Global development initiatives and nonprofits work across borders to achieve their missions with WhatsApp, to schedule volunteers, coordinate fieldwork, fundraise, and reach beneficiaries.

Service teams for international products help clients and customers around the world by automating conversations and hopping into one-on-one conversations.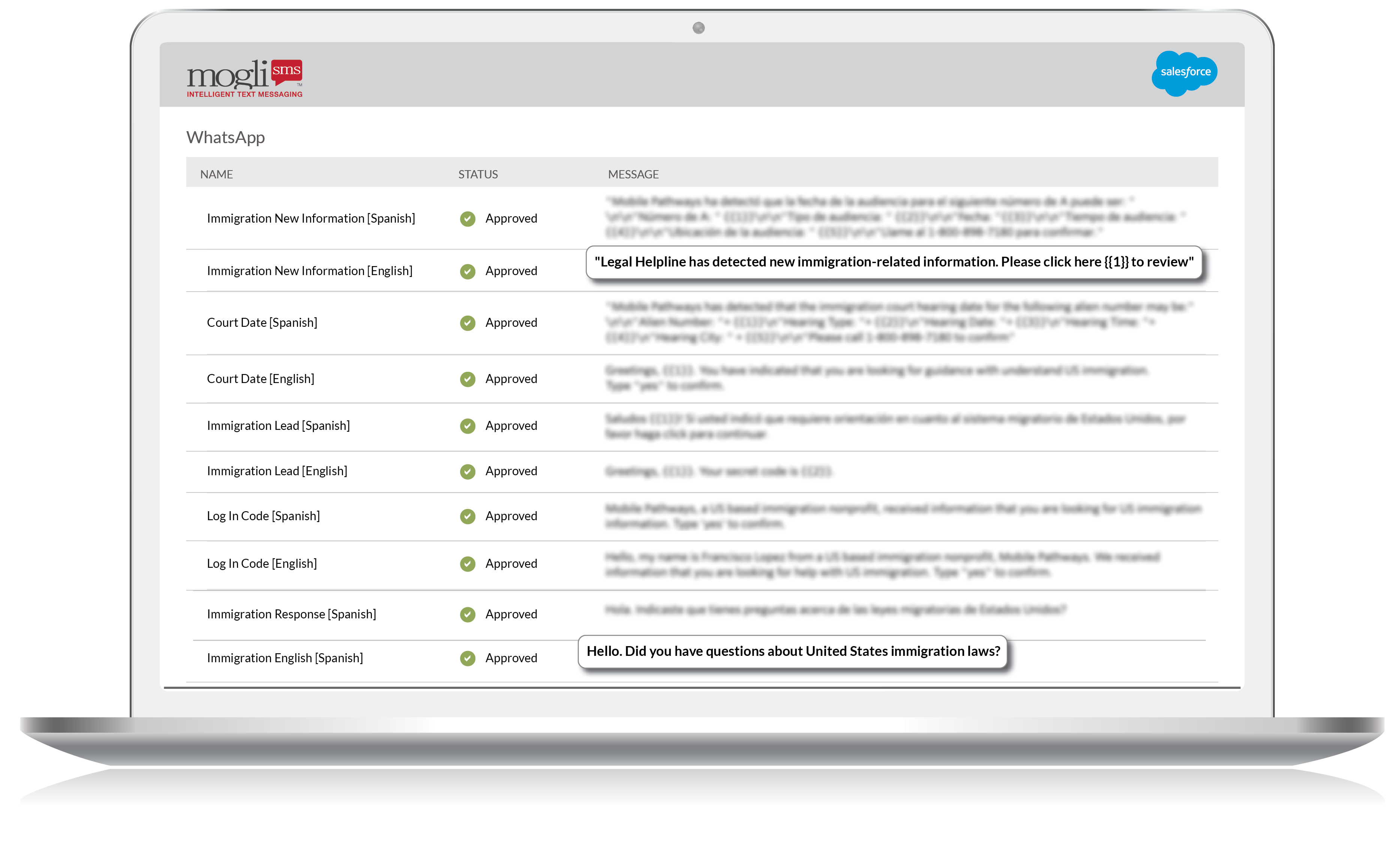 (Start WhatsApp conversations with new leads using Mogli's form templates. You can build as many as you'd like in as many languages as you'd like! This is an example of a Mogli nonprofit client WhatsApp automation, created for both Spanish and English speakers.)

(Use Mogli WhatsApp functionality for meeting reminders, updates, and more! Mogli knows the rules of WhatsApp, so you don't need to remember it all. A WhatsApp conversation must always start with a pre-approved template. Each response to your outgoing message allows you 24hr communication window.)