Why Give Away Swag, When You Can Gift Social Impact?
Do More of What Matters
We don't have swag at our booths in exhibit halls. We do things differently at Mogli. We focus in on what matters. Our giveaway at conferences has been social and environmental impact. Now I know some of you are thinking, "Huh? What's that? And why would I even want it?" Nearly every form of travel leaves behind some form of pollution, a carbon footprint. Mogli's Offset Program has enabled our clients and prospects to reduce the impact of their business travel by allowing Mogli to make a donation in the amount of their carbon footprint to one of three social impact projects Mogli supports:
Breath of Fresh Air in Honduras: This project constructs cookstoves in rural homes that provide clean air and health benefits to families, and they utilize half the amount of wood compared to traditional stoves. The stoves pass routine testing by Kitchen Performance Standards, and the wood savings are verified. For more details click here.
Seeing the Forest for the Trees in Mexico: This small community-based Improved Forestry Management project encourages residents to preserve and grow the biomass in their standing forests despite multiple opportunities to cut trees for profit or for increased grazing opportunities. For more details click here.
Home on the Range in Colorado: This project protects native grasslands across the Great Plains. By protecting this land from conversion to agriculture, millions of tons of CO2 are stored in the grass and the soil thus preserving a vast and naturally sustainable resource in the fight against climate change. For more details click here.
Community Matters to Mogli
Mogli has been supporting the Salesforce Community this Summer by sponsoring and attending many of the awesome Community Conferences. We started the summer in Raleigh, NC, for Dreamin' in Color. We had 48 Dreamin' in Color attendees participate in our Offset Program, with 54% traveling by airplane & 46% traveling by car, enabling Mogli to offset 30 tons of carbon. Next we went to Minneapolis for Midwest Dreamin' and WITness Success. At Midwest Dreamin' we had 182 attendees participate with 59% traveling by airplane, 40% by car and 1% by train, enabling Mogli to offset 117 tons of carbon. At WITness Success we had 55 attendees participate with 49% traveling by airplane, 49% traveling by car, and 2% by train, enabling Mogli to offset 13 tons of carbon. All totaled, these events provided offset for 184 tons of carbon.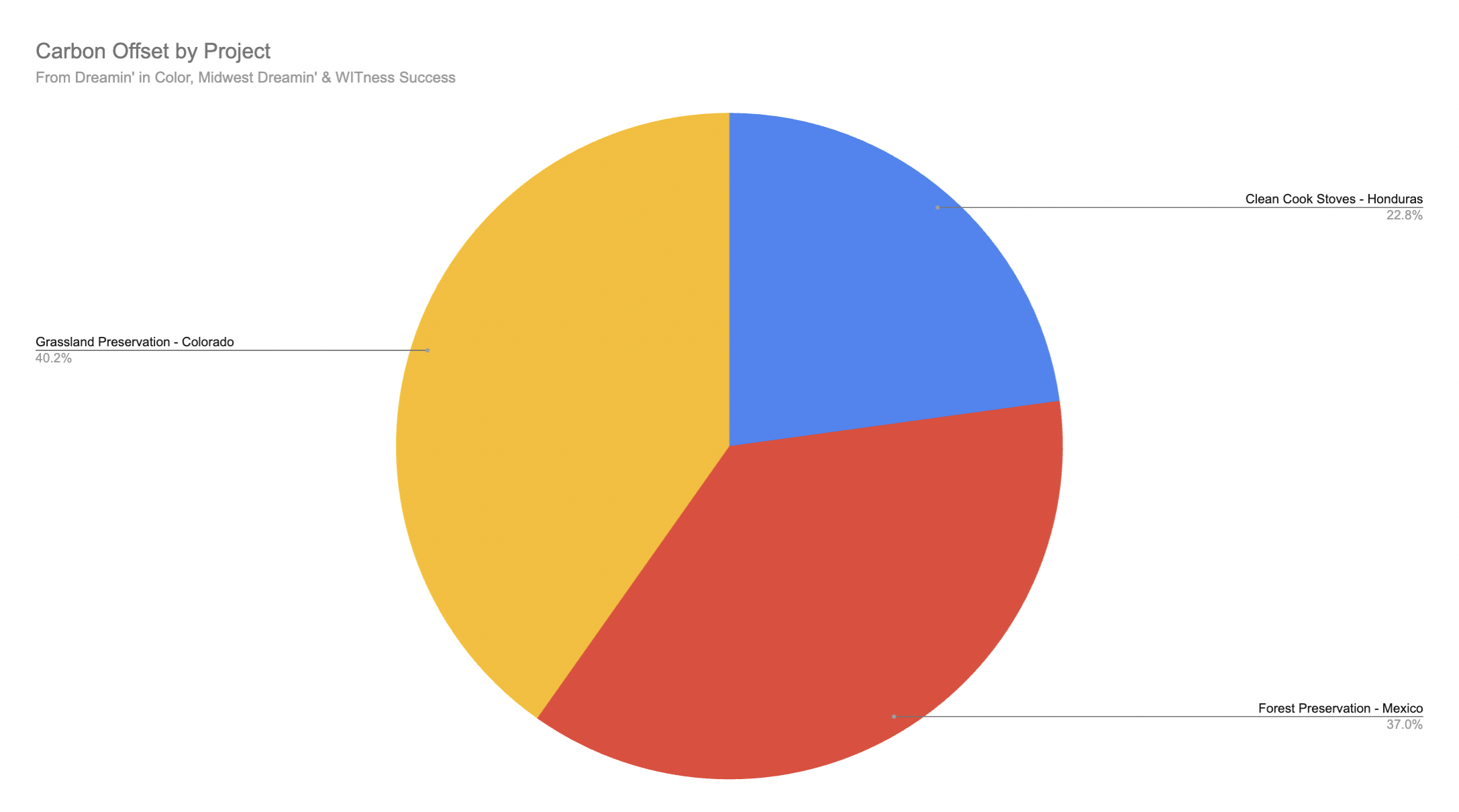 Interested in learning more about Mogli? Contact a messaging specialist today!