Improve your financial institution's end-to-end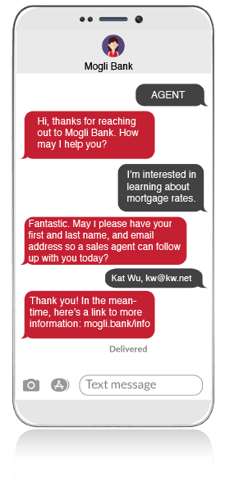 communications strategy and implementation. Mogli's native SMS and WhatsApp™ application on Salesforce gives you a competitive advantage to attract new clients and create customer loyalty.
Emails overload inboxes, so yours likely get buried. While email remains necessary for records, text messaging is the best communication channel for prospects and clients reading and responding to your Mogli text messages. Reach your constituents nationally and internationally with SMS or WhatsApp.