Texting 101: Message Segments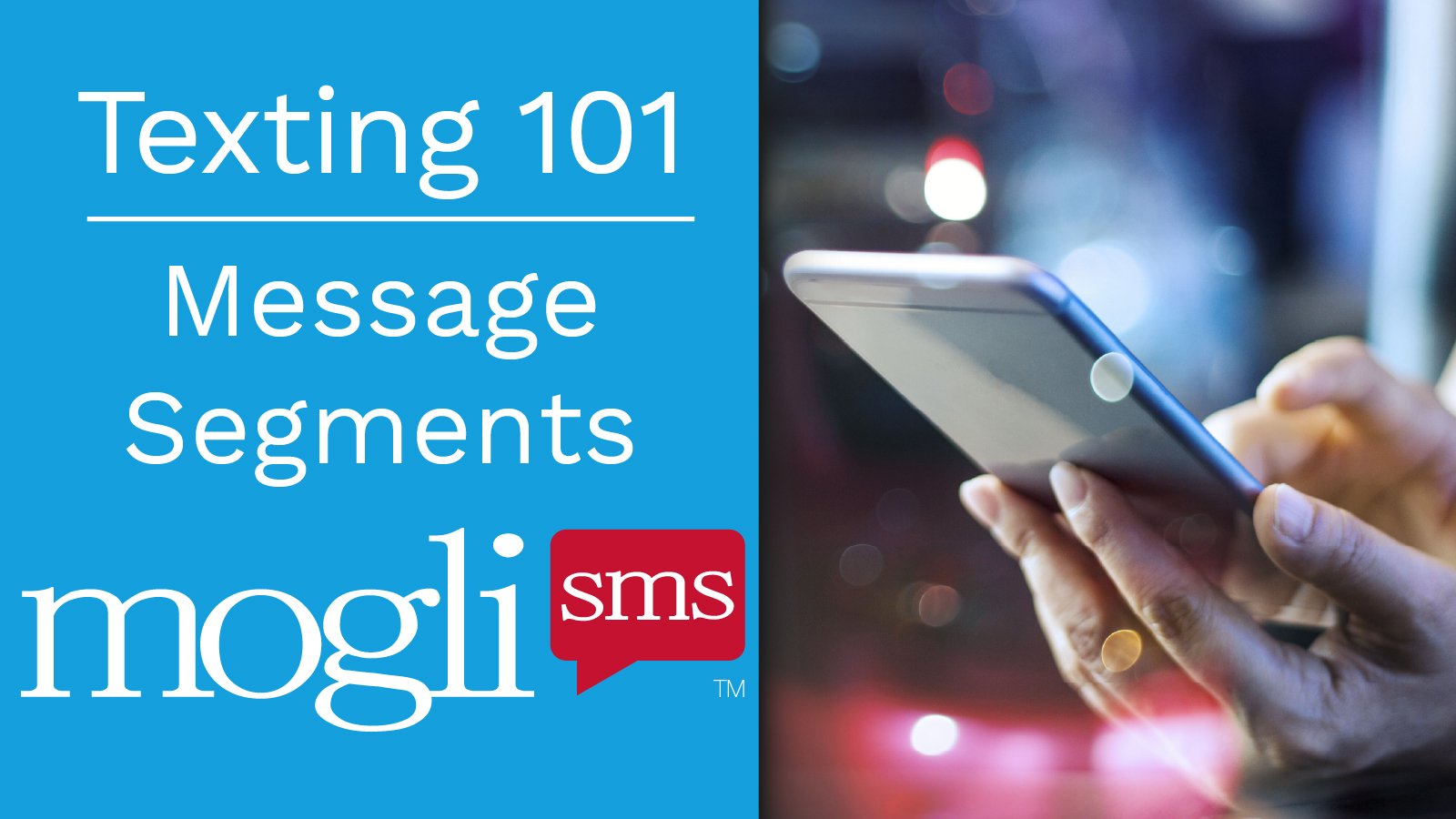 Text or mobile-based messaging tools are an invaluable resource to complement any organization's marketing automation tech stack. Many of the best strategies use email in conjunction with text messaging to help ensure important messages are engaged with and seen.

While emailing and texting share many similarities, including SPAM regulations, there are some key differences between email and text message marketing. It is important for a marketer to understand these differences to effectively leverage text and email together.

This brings us to the focus of this post: message segments. Message segments are the data chunks that include the characters that make up the message you are sending. This matters because, unlike emails, text messages delivered on behalf of your organization have a cost-per-message segment sent. After over a decade of text messaging being a "free" part of most consumer mobile plans, this cost may not be top of mind when considering the addition of SMS to your overall marketing strategy.

To send SMS messages through a marketing automation platform like Salesforce, you must purchase or otherwise acquire message segments, which are then consumed as messages are sent out. Check with your vendor to learn more about their particular pricing for loading message segments into your account.

Understanding how messaging segments work is crucial since an outbound message can include multiple message segments based on the quantity and type of characters used.

There are two main factors to consider when determining how many segments your message includes before sending: character count and character type.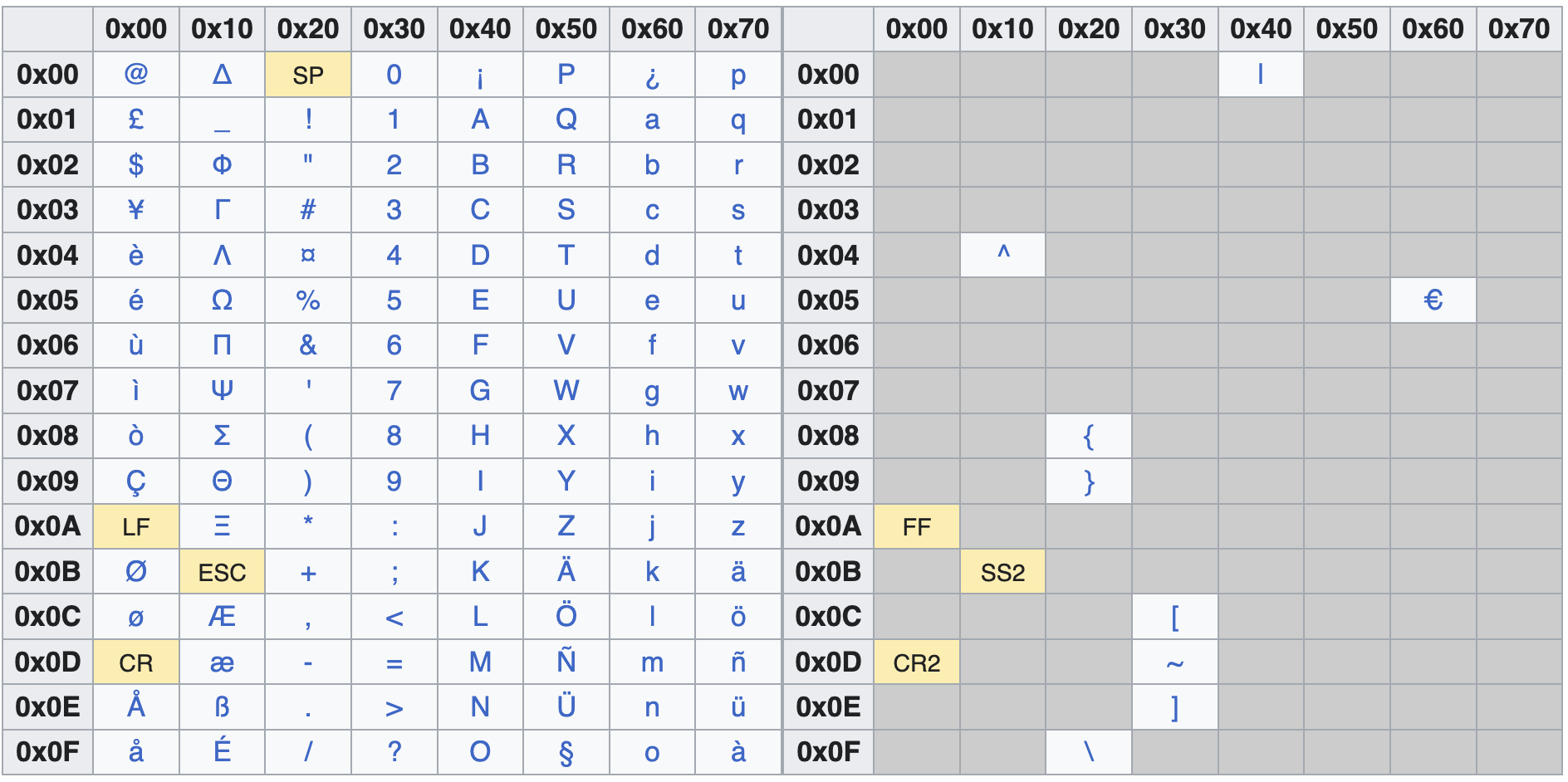 (source)
Messages display characters taken from either the GSM-7 or UCS-2 alphabets when sent.

GSM-7 is the original character set designed for SMS and includes 128 unique characters. Nearly all other characters that have the ability to be created can be found through the UCS-2 alphabet.

The amount of characters that can be included in an outbound SMS message segment depends on the character types the message includes. Messages that consist of GSM-7 characters exclusively can include up to 160 characters in a single message segment.

If a message includes ANY non-GSM-7 characters the maximum number of characters that can be sent in a single message segment is reduced to 70.

So, if you are sending a bulk message that is over 70 characters, you will want to confirm which characters are being used so you are aware of how many message segments each sent message will consume. As you can imagine, any miscalculation in character count could quickly eat up your message segment inventory.

Helpful tools to confirm your message's character count can be found here:
sms-length-calculator

A good rule of thumb to follow is review any message being sent out more than 10 times to confirm its character count. This can include SMS Templates, bulk messages, notifications or reminders that are triggered by conditions in Salesforce, responses to branching surveys/questionnaires, and responses to keyword submissions, among others.

Additional factors to keep in mind when preparing your text messages to send include:
Never copy and paste your message directly from MS Word, Google Docs, or any other rich text editor, as invisible special characters may accidentally get included.
Certain symbols, such as the tilde (~) may count as more than 1 character. To be safe, use the message calculators linked above to highlight these characters.
Emojis have variable character count costs, will automatically reduce your max character count to 70, and should always be tested with a character count tool.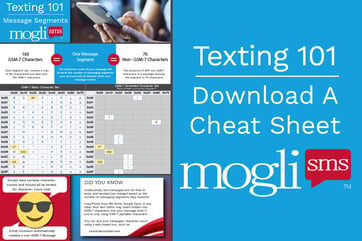 We have developed a simple cheat sheet to keep some of the most important details here handy for future reference. Download your free copy here. If you have further questions about this topic, please contact your Mogli account representative, success manager, or book a meeting to learn more.