Examples by industry for leveraging MMS campaigns in Salesforce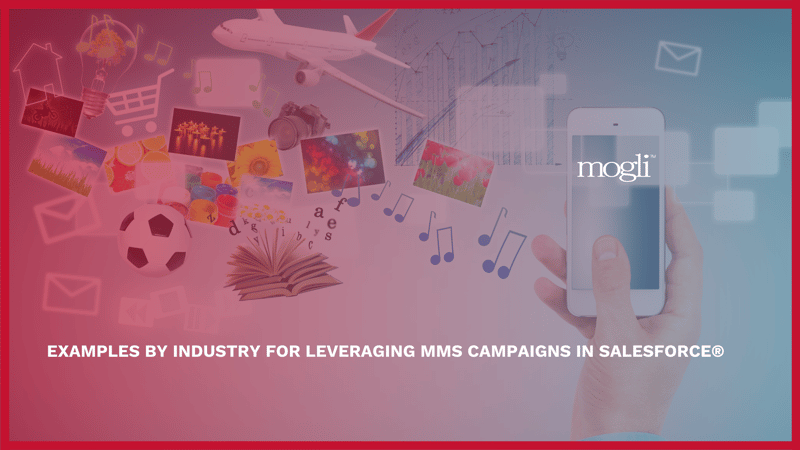 If you want your audience to open your business communications, text them. Text messages have an unprecedented 98% open rate. If you are aiming to increase engagement (click-throughs to promotional landing pages, documents), send your students, clients, and other stakeholders MMS multimedia content like photos, slideshows, GIFs, videos, audio, or 1,600 characters of plain text! A simple addition of a picture in your mobile communications from Salesforce can increase engagement and add substantial value to your recipients.
Humans process images 60,000 times faster than plain text, so you can convey more information than with just words. MMS allows your messages to stand out, regardless if you're promoting a service or supporting customer success. While imagery, video, and GIFS are already popular on social media, MMS is an untapped mobile messaging resource in most industries. Real Estate and E-commerce are early drivers of this forthcoming MMS trend, yet most industries could benefit from more engaging messaging.
In this article, you'll gain concrete examples of how MMS could lift specific industry campaigns.
If you're curious about how to add value to professional conversations with MMS, read more here. >>
MMS unlocks an abundance of possibilities to enhance your mobile communications campaign's success. While we've organized this article according to industry, take a look at it all, as we provide inspiration that serves cross-industry goals.
Insurance
Healthcare & Healthcare Services
Mental Health
Higher Education
Make sure students know of resources available to them. In the wake of 2020's global pandemic and economic recession, it's perhaps particularly important to support students in pursuing higher education.
Mogli works with Higher Ed enablement clients like The Richmond Promise, whose mission is to enable each student to achieve their education and career goals. Read more here. >>
Let students know about virtual and in-person open houses, campus tours, orientation, and other events. In your MMS, link to registration, or automate Mogli form functionality to capture registration directly from the text message conversation.
Learn how Mogli client Trinity Western University significantly lifted event attendance with text messaging in our free comprehensive case study.
Remind students to tune into a big sports game or event. As noted above, even link to where they can purchase or claim tickets.
Learn more about Mogli's bulk messaging in Salesforce>>
Support students during admissions and enrollment by simplifying resources during an overwhelming process. Provide a mobile-accessible PDF file, or nurture them through the preparation process with a drip campaign that delivers visual instructions and follow-up as needed.
Mogli automation can schedule and sequence this process for the entire targeted student segment, or based on specific workflow parameters like responses or form completions. Learn more >>
K-12 Education
Parents might not understand why reading and playing with their children is essential, but educators know that early childhood education and family engagement is crucial.
To learn more about solutions for family engagement pain-points read: 7 obstacles & text messaging solutions for K-12 school communications >>
To see how Mogli works with Pardot for K-12 schools, read more here. >>
Help onboard parents into a culture of family involvement in academic success. You could create a more extended nurture campaign by breaking down lots of information into stand-alone images containing bite-sized facts to influence parent-guardian behavior.
In the example below, each fact shown could become its own MMS so that parents remember to pursue meaningful interactions with their children.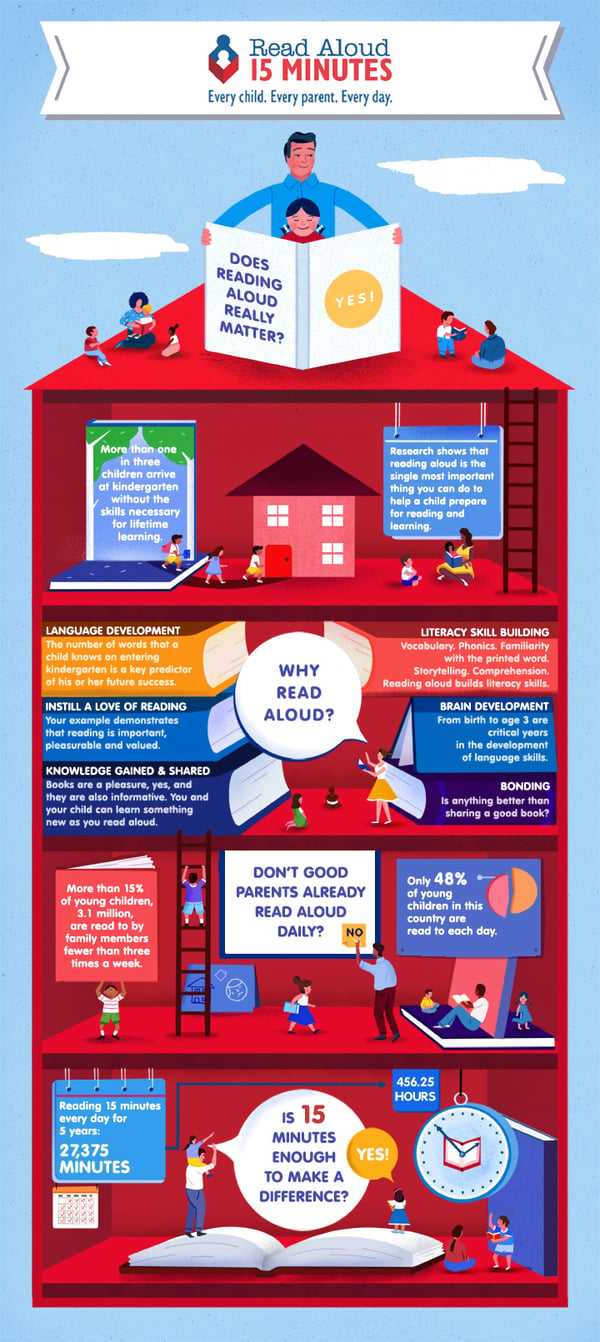 When you start involving parents at an early age, they might need guidance for how to connect with their children. When you send parents a GIF or image, they can quickly initiate an educational moment with their children. In the examples below, use drip campaign sequences to encourage families to practice identifying a letter, recognize a word, or count together.
Parents of older children often feel disconnected from what their child is learning in school. Send regular curriculum updates that also serve as conversation starters that promote learning at home. Repurpose digital materials already in use in the classroom to make this a cohesive effort that also requires little extra effort to create MMS content.
If you're an elementary school parent, you know that emails from your child's school are plentiful, dense, and often confusing with links to multiple resources like web pages, forms, and documents. Simplify your communications for the back-to-school process or let parents know the schedule for an event like back-to-school night with an animated or still image.
Parents are busy. They are either managing a work email inbox all day or otherwise don't have the chance to check personal emails during work hours. Some families don't have access to internet.
When parents arrive home, they're focused on their children. Send time-sensitive communications via text message and allow parents to fill and return forms like field trip permission slips with two-way MMS in Salesforce.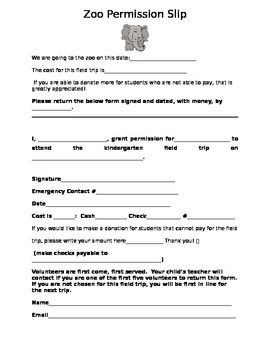 As students get older, the parents' role in academic success changes, but doesn't go away. Schools can support social-emotional wellbeing and academic success at each stage of the student maturation process.
Below are some general ways to provide support for students of different ages. We encourage you to go further and provide specific examples of word games to play and weekly vocabulary words to discuss.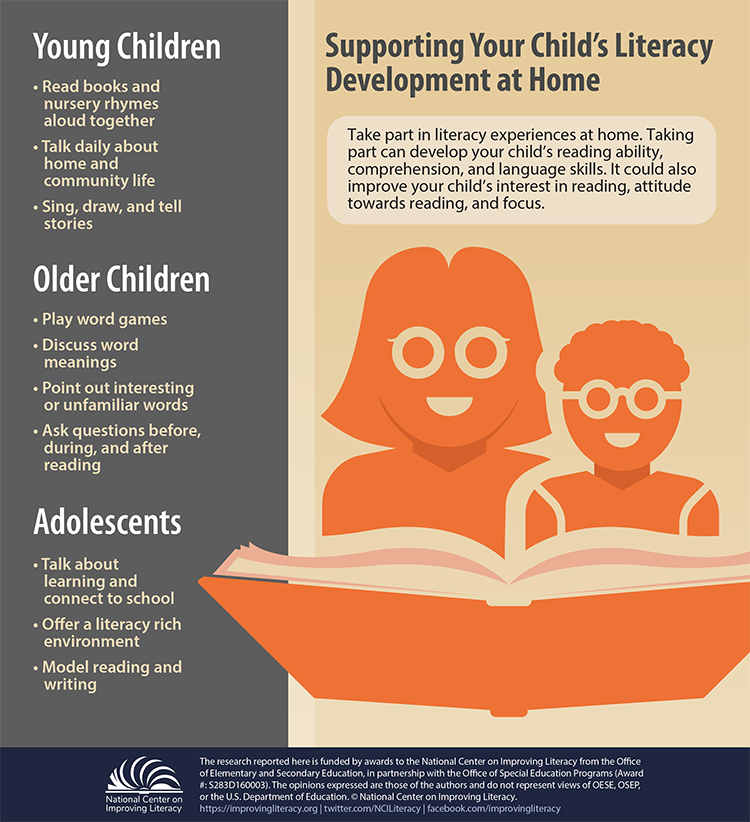 National Center on Improving Literacy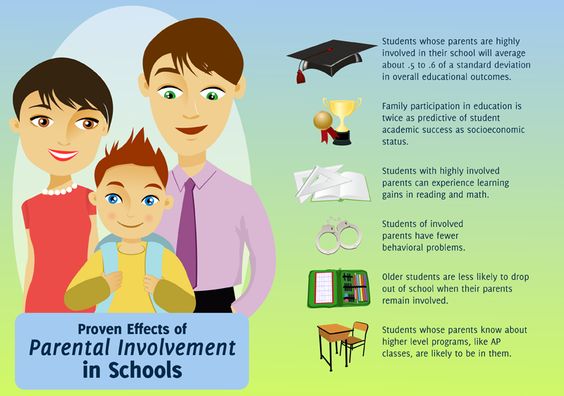 Nonprofits
Kickstart an MMS-based awareness campaign that will lead into fundraising. By showing the faces of your beneficiaries, just as UNICEF did here, you're humanizing reasons to give. Be sure to include hyperlinks to more information, or follow up at regular intervals with more details.
Stay in touch with donors regarding progress on achieving your mission. People love to know how donations are spent, and moreover, the tangible, measurable impact of those donations. With MMS from Salesforce, you can show your audience how, with their financial support or volunteer efforts, you're making the world a better place.
Increase participation in virtual or in-person fundraising events by giving potential attendees a sneak-peak of the fun to come with visually compelling invitations.
While you might wish to follow up with big donors in even more personalized ways, you can also immediately send a thank you message to everyone who gives to your campaigns.
Insurance
Nurture new leads and reduce customer churn with educational campaigns that spell out the costs of going uninsured. This is a great opportunity to harness your business data and talk about how you assist your customers in overcoming challenges with healthcare.
Healthcare and Healthcare Services
Provide a little levity for new mothers and fathers with humorous GIFs or images that link to a safety checklist to baby-proof your home once Baby starts moving around independently. Or send the checklist directly in an PDF in your outbound MMS.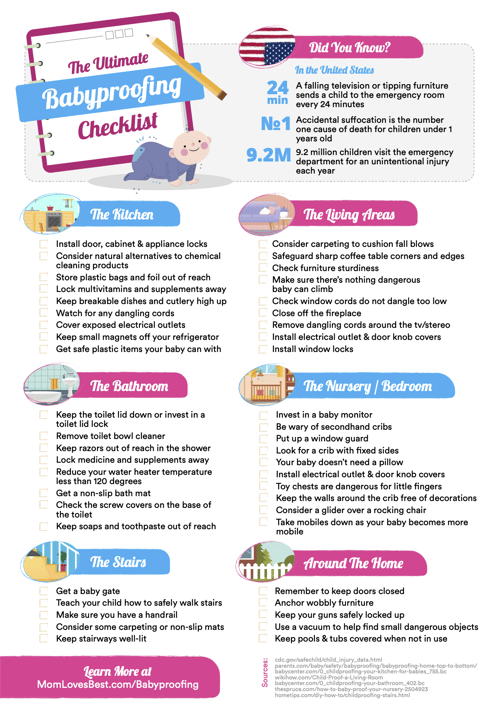 When your office updates patient records, notify the patient and include a link to log in to the portal. Let them know you're available to answer any questions.
Mental Health
2020 has been a particularly rough year for mental health, yet it always holds central importance in health and wellbeing. Raise awareness with infographics, videos, and GIFs. Provide soothing sounds and short guided meditations, breathing exercises, or check-ins in audio messages. Encourage self-care with a fun and interactive GIF!
This example garners engagement and gives the recipient just one thing to do for themselves that day.
Provide remote support with infographics to help patients navigate everyday stresses or challenging times.
Financial Services
Engaging your clients beyond the opportunities to up-sell. Increase brand loyalty and reduce churn by offering value to your clients without asking for anything in return. Drive mobile traffic to your educational blogs where you help people manage their finances. They'll recognize that part of the service your provide is assisting them becoming well-informed investors and consumers.
Whether you're promoting a mobile application or personal wealth management service, show your ideal clients that you understand their needs and priorities.
Remember birthdays to add a personal touch that builds relationships and rapport with clients.
Spice it up with a GIF
...image or video!
Imagine any of the above examples with your branded content, matching your communications cadence, messaging and sequencing. Your brand voice might be serious or cheeky, but you're sure to capture anyone's attention when you start your next conversation with MMS.
Ready to send MMS from Salesforce?
To send MMS messages in Salesforce, check out our step-by-step user guide. >>
Related resources: